President Buhari speaking on Monday in a statement issued by his media aide, Garba Shehu, vowed to sustain the ongoing military operations in the Kaduna state condemning the latest attacks on villages by bandits which claimed many lives.
The president said his administration would not be blackmailed by criminals to abandon the current military operations against them.
Buhari, however, assured the people of Kaduna and other parts of the country that his government would continue to deploy all available resources to fight the cold-hearted bandits with a view to bringing them to their knees.
According to him, "These criminals should make no mistake that they can establish a reign of terror on the people without feeling the full might of the government which was elected to protect the citizens.
"The criminals cannot be lucky always; we are determined to frustrate and defeat them, and no matter how long they run or where they hide, they would be smoked out and brought to justice."
Earlier, The Herald reported that Senator Uba Sani on Monday, March 2, reacted to the killing of some residents of Igabi and Giwa local government areas of Kaduna state, saying the perpetrators would be punished.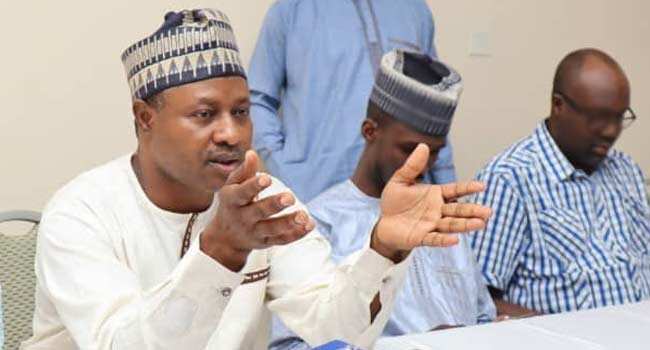 Senator Sani lamented that the "cold-blooded murders of about 51 persons in Kaduna villages have further deepened the pain of Nigerians and reinforced the imperative and urgency of reinvigorating the security architecture in the country."
According to him, "I condemn these gruesome killings in the strongest terms. They are crimes against humanity and must not go unpunished.
"The security agencies must go to any length to ensure that the perpetrators of these heinous crimes are brought to book. We share in your pains and will be by your side as we collectively try to overcome these bitter and harrowing experiences.
"It is clear to every discerning Nigerian that our strategies and tactics are ineffective. The time to infuse new ideas and personnel is now.
"Nigerian communities must also take more than a passing interest in their own security. Vigilance Groups must be established in our communities. They can assist security agencies with intelligence to nip in the bud planned attacks against communities."