The Nigerian Breweries released its full-year annual report for the period ended 31st December 2019, to the effect that the company's gross revenue remained flat while the profit after tax (PAT) and final dividend per share fell by 16.9 percent each in 2019.
Initially dominated by Nigerian Breweries and Guinness, Nigeria's brewery industry now has other competitors such as the International Breweries, Champion Breweries, among others. In 2019, Nigerian Breweries realized N323 billion as net revenue, which was 0.43 percent lower than N324.88 billion it realized as net revenue in 2018.
Revenue from Nigeria, which accounts for 99 percent of the firm's total revenue, fell marginally by 0.4 percent from N324.19 billion in 2018 to N322.81 billion in 2019. On the contrary, proceeds from export increased by 4.22 percent from N190.48 million in 2018 to N198.52 million in 2019, confirming the earlier findings that border closures might have negligible or no effects on non-oil exports.
Gross profit for the period rose by 3.42 percent to N131.25 billion in 2019 from N126.90 billion in 2018 due to 3 percent drop in the cost of sales which fell to N191.76 billion in 2019 as against N197.48 billion in 2018.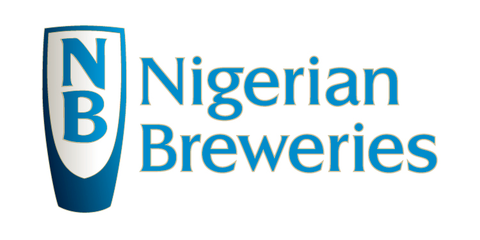 The implication of this is that the cost of sales to revenue fell to 59 percent in 2019 as against 61 percent in 2018. Nigerian Breweries was able to cut down the cost of sales in 2019 due to the 33 percent reduction in its distribution staff. The company ended up with 256 employees in its distribution department in 2019 compared with 193 personnel in the same department in 2018. Overall, the company employed 3,102 employees in 2019 in contrast to 2,983 personnel in 2018, but the increase was mostly in the general administration and production departments whereas distribution and commercial departments witnessed a reduction in the number of their employees.
As a group, the company has other sources of income. To this effect, other income rose by 13.5 percent from N885.36 million in 2018 to N1.005 billion in 2019. Sources of revenues categorized as other income include the sale of scrap, management services, gain on sales-PP&E) and income from insurance claims.
Finance cost in 2019 was higher than the 2018 level by 53.5 percent, as it rose to N12.11 billion last year from N7.89 billion in 2018. This is mostly connected with the number of debt instruments the brewery giant has issued in recent times.
On June 25, 2019, Nigerian Breweries notified all the stakeholders of its series 3 and 4 commercial paper programme.
"Nigerian Breweries Plc is pleased to inform The Nigerian Stock Exchange and the investing public of the continuation of its Commercial Paper programme with the launch of Series 3 and 4 of the programme which opened on the 24th of June, 2019. While Series 3 would be for a tenor of 91 days, Series 4 would be for 172 days, and the aim is to raise up to N15 billion to support the company's short terms funding needs.
"Earlier this year, the company had successfully concluded the Series 1 and 2 of its renewed N100 billion CP programme. In addition to providing an opportunity for non-equity investors to invest in the company, the CP programme continues to support the company's cost management initiatives with the overall aim of reducing its cost of fund. The CP also serves as an additional source of funding for the company", a notice signed by Uaboi Agbebaku, stated.
Additionally, Nigerian Breweries announced another series 5 and 6 of its commercial paper program in January 2020.
Profit after tax fell to N16.11 billion in 2019 down from NN19.44 billion in 2018. Consequently, the board of directors has proposed a final dividend of N1.51 per share compared with N1.83 per share in 2018. The final dividend is in addition to the interim dividend of N0.50 per share that was paid in 2019(N0.60 in 2018). The total dividend that will be paid for the 2019 financial year will amount to N16.07 billion.
"If the proposed final dividend is approved, it will be subject to deduction of withholding tax at the appropriate rate and the dividend will become payable on the 23rd of April, 2020, to all shareholders whose names appear on the Company's Register of Members at the close of business on the 4th of March, 2020", the company announced.
Meanwhile, the competition in the brewery industry which affected Nigerian Breweries' profit after tax (PAT) did not prevent the brewery giant from its annual corporate social responsibility (CSR). NB handsomely donated N94.77 million in 2019 for different CSR projects. That amounted to a 64.2 percent increase over N57.7 million the firm committed to CSR projects in 2018.
Some of the institutions that benefited from its CSR in 2019 included Health Care Facility Sokoto, Youth Empowerment (Skill Acquisition) in Awo-Omamma, Electrification Project in Imaka Town, Repairs and Installation of Community Boreholes in Kaduna, Ibadan, and Enugu as well as Kakuri Health center Project, among others.
Investors traded 349,880 units of shares of Nigerian Breweries, worth N16.28 million to close at N51.50 per share last week Friday.