The Director, Marketing and Communications, Africa, Mastercard, Ifeoma Dozie in this interview addresses the technology skills shortage among Nigerian women. Excerpts:
What has been the impact of Mastercard's Girls4Tech Programme?
Girls4Tech is a signature based programme which was developed by Mastercard engineers and technologists and it is aimed at girls aged between 8 and twelve. It introduces them to Science, Technology, Engineering and Mathematics (STEM) skills in a fun and inspiring way. It focuses on three subjects; the first one is Cryptology, Algorithm and Digital conversions. It is delivered in a workshop style and also implemented by Mastercard employees in the course of a day.
What necessitated the launch of the programme?
Mastercard is very passionate about addressing the skills gap. So in the world of technology, there is a current skills gap in terms of the amount of women that are particular in participating in STEM. Too many girls and women are excluded from the area of technology and we know, being a technology company, that this is the future and not only is it the future but it also pays more. So, we are quite passionate about introducing and inspiring younger girls to really take more interest in technology, to break the stereotype that exists that it is just for boys, to enable and empower them so that they can become the future generation and leaders, more women designing products, more women taking active roles in the future development of different kinds of technology initiatives. It is something we are very passionate about. That inspired the creation of Girls4Tech.
How were the beneficiaries selected and what process did they have to go through?
We implemented the programme this year in Holy Child College and we reached out to 60 girls in various schools. The way it works is that we pick schools in different countries. We have reached about 500,000 girls so far in 28 countries and we have an ambition to reach a million by 2025. So in Nigeria this year, the last one we did was at Holy Child College but we started in 2017 where we went to different schools in the past and the idea is to go to more schools. We don't choose girls at random, we just pick schools in general and there isno criteria. If a school is willing, we go to the school, spend an afternoon with them and we take the girls through the workshop using practical and fun exercises. The workshop is run half a day, when we went to Holy Child College, we spent an afternoon there. Our ambition is to go to more schools and to reach more girls in Nigeria and in different countries. In Kenya, we did something similar this year, and we reached about 80 girls as well in the school. So it is a question of finding the right school, making sure they are open and just implementing it during the course of the year.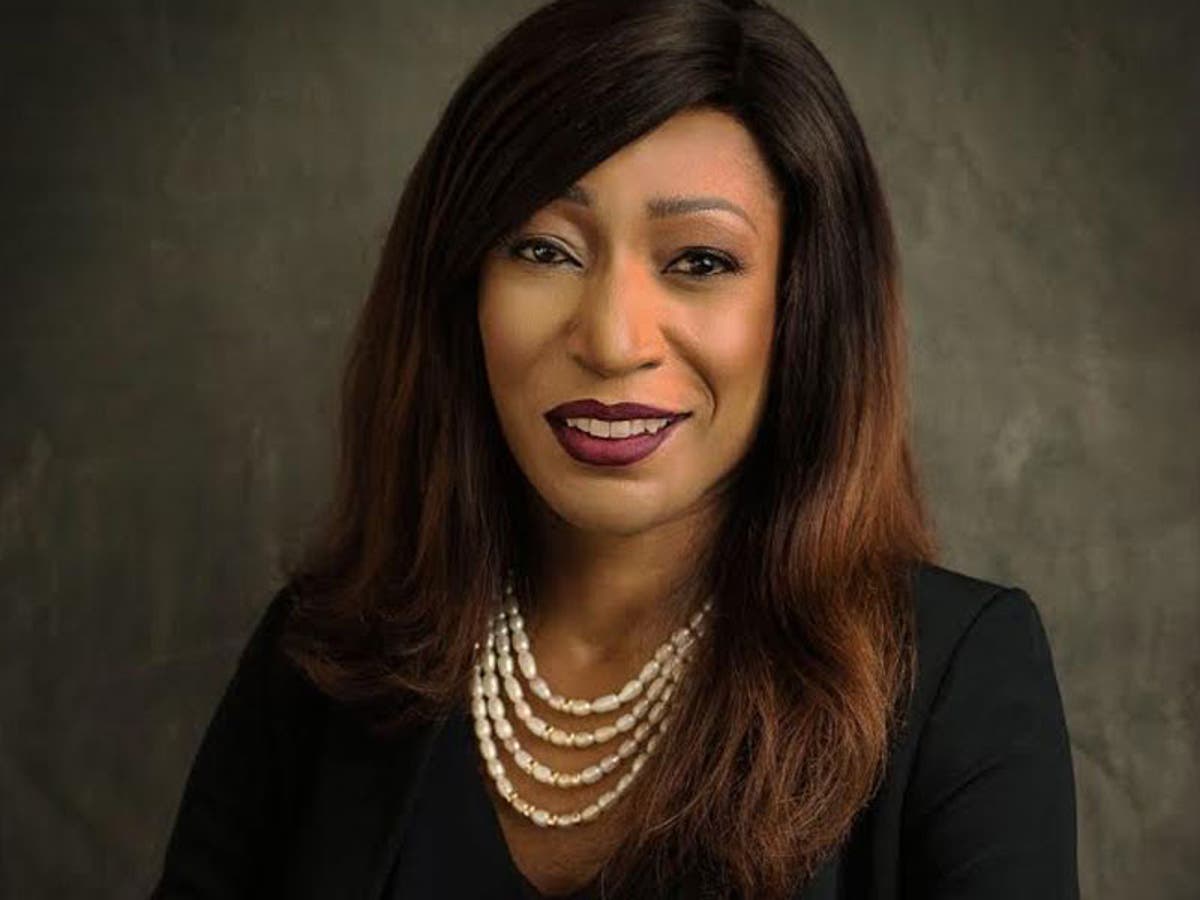 What do you think can be done to bridge the gender gap in the technological space in Africa?
It is an interesting gap because when you look at the graduates of Science and Technology in Nigeria today, only 22 per cent are women and Nigeria is currently ranked 128th out of 153 countries in the 2020 Global Gender Gap Report. So for us, if we start with them young and expose them to the right skills and inspire them, what we see is that more girls want to develop careers in the world of technology and science.
That's how we bridge the gap, it starts with a programme of Girls4Tech but there are other initiative that Mastercard is also implementing. There is something called Women in Technology, Women by Design where it is really about ensuring that women are the ones designing the products of the future, they are the ones who ultimately can ensure that there is more skills and exposure to the right kind of environment that will really enable girls to flourish in this area. What we see is that more girls are involved in technology. The economy is a better place and it is when you have a world that is designed by women for women then you have better economic prosperity.
Are you in partnership with any other organisation?
This is a Mastercard programme and it is based on global Mathematics and Science standard. But it is a signature based programme. So, Mastercard employees roll it out and it has engaged more than 4,400 employee mentors worldwide. However, Mastercard has partnered Scholastic, Be Better China, Major League Baseball, Network for Teaching Entrepreneurship (NFTE), R&A and YCAB in Indonesia to further scale the programme and offer STEM skills in unique ways to girls ages 8-16.
How can you address the technology skills shortage in Nigeria as a whole?
That's a big job to do but with the way we play our part, we are confident that the Girls4Tech programme will address the technology skills shortage among Nigerian girls. So we believe by starting early, we are exposing girls to STEM skills , the likelihood that they would pursue a career, take those subjects in the university, the statistics would increase and then they would go into the work force. So that's one end of the spectrum. On the other end of the spectrum, if you look at Mastercard card employees, not just globally but in Africa, the percentage of women is quite significant. We are exposing young girls and also employing more women. Mastercard is going above and beyond in that sense and is addressing the gap in the diversity. I come from a different world of Fast Moving Consumer Goods (FMCG), where we talk about gender diversity but we are not there yet. Mastercard is there and has completely diversified, which is very inspiring.
What do you think the future of STEM is in Nigeria?
The subjects that we focus on is for a particular reason, when we talk about algorithms and cryptology, that's technology, and technology is what empowers economies, changes lives and what improves economies. I can't see into the future and I am not a scientist but I do know that technology is the future. Obviously, all the skills in STEM are important, you can't end up in the technology world if you don't have those skills and that's why we started from STEM but ultimately if I predict what could be in the future, I would say there are so many trends that are influencing the current reality and the future reality.
In the technology space, what could be done to encourage these girls to remain focused and take on STEM as a career?
I think its education and its role models. So, I think the more girls are exposed to the right kind of role models, when you can show that you can have a successful career in technology. Also, if you make them understand that it is not just for boys because we still have those stereotypes where girls think that Science and Mathematics are for boys. It is about bridging that gap and addressing those stereotypes and that's exactly what Girls4Tech does. That's why we are implementing this programme in so many countries and focusing it in Nigeria.
By Nosa Alekhuogie